Recuperative Care Plan Group Accident and Sickness Insurance
Cash Benefits
Help put your mind at ease when the doctor says, "I'm admitting you to the hospital". Receive your Cash Benefits for a covered accident or sickness — even a pre-existing condition — paid to you for each day in the hospital.
— SICKNESS —
$300.00 a day1
per covered hospitalization
due to sickness
$2,100 per week
$109,500.00 max per 365 days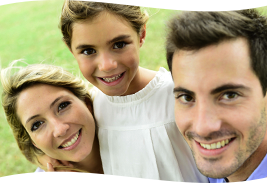 — ACCIDENT —
$300.00 a day1
per covered hospitalization
due to accident
$2,100 per week
$109,500.00 max per 365 days
Use your Recovery Benefits to help pay for:
Rent/Mortgage
Utilities
Groceries
Auto Loan
Cable/Phone/Internet
Transportation
Caregiver Services
Personal Assistance
Household Help
Medical Supplies
Credit Card Debt
Home/Auto Insurance
Childcare
House Cleaning Services
Drug Prescriptions
With Recuperative Care Plan group accident and sickness insurance, payments are made directly to you.
Your in-hospital benefit and recuperation benefit together add up to $300.00 for each day in the hospital.
It's all been arranged for you by Suncoast Credit Union and underwritten by Federal Insurance Company, a Chubb company.
Plan Features
Just click "Get Started" to begin activating all these features and benefits
Easy to Use
PAID Directly to You
PAID in One Lump Sum
PAID in Addition to Any Other Insurance
Easy to Understand
No Lifetime Maximums on number of claims
No Pre-Existing Conditions Exclusion
No Waiting Period for benefits to begin
Easy to Get
Guaranteed — You cannot be turned down
Guaranteed — No physical exam required
Guaranteed — No health questions asked
If you are not happy with the Insurance for any reason, and you have not submitted a claim that has been paid, or will be paid, simply contact us within the first 30 days of enrollment for a complete refund of your premium and the coverage will be canceled back to its effective date.
1Benefits will reduce by 50% at age 65. Please see the Summary of Benefits below for exclusions, limitations, reduction of benefits, and terms under which the policy may be continued in force or discontinued. Not available in all states. This offer is null and void if United States trade or economic sanctions prohibit us from offering or providing insurance.
Chubb is the marketing name used to refer to the subsidiaries of Chubb Limited providing insurance and related services. All products may not be available in all states. This communication contains product summaries only. Coverage is subject to the language of the policies as actually issued. Chubb, P.O. Box 1600, Whitehouse Station, NJ 08889-1600.

Insurance product offered by Franklin Madison Group LLC (For California residents: Franklin Madison Insurance Services LLC). Underwritten by Federal Insurance Company.
Questions? Look Here.
Enrollment
Can I get insurance for my spouse and family, too?
Do I have to take a medical exam or answer a lot of health questions?
Coverage
Do I have to use the cash benefit to pay medical bills?
When does coverage begin?
Can I cancel?/Can I get my money back?
What if I have other insurance?
Who is Franklin Madison Group LLC? Who is fmservice?
Who provides this insurance?
Billing
How much does this coverage cost?
How will I be billed for this coverage?
Claims
When do I get my cash benefit?
Why do you need my hospital records to process a claim?
Testing Color
Get Started Now
FOR memberS ONLY - this group insurance offer is available exclusively to members of this credit union and to their relatives who are eligible under the Family Plan.
Enrollment privileges are not transferable to non-members.

Insurance is underwritten by Federal Insurance Company, a Chubb company.

Chubb is a global insurance leader — the world's largest publicly traded property and casualty insurer, with operations in 54 countries, exceptional financial strength, and a broad range of personal insurance products. Chubb combines the precision of craftsmanship with decades of experience to conceive, craft and deliver the very best insurance coverage and service to individuals and families.